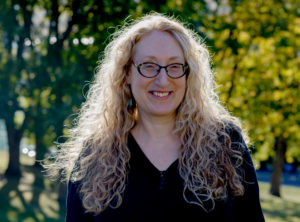 I'm the author of three full-length books—black seeds on a white dish (Shearsman Books, 2011), and door of thin skins (CavanKerry Press, 2013), a hybrid (prose, poetry, visual elements) narrative, and how do i net thee (forthcoming).  I'm also the author of two chapbooks, Leaf Weather (Tilt Press, 2009, and re-printed by Shearsman Books, 2011), and FLOUNDERS, (Essay Press, 2016).
My books have been favorably reviewed in many venues including American Book Review, Rain Taxi, Boston Review, Rumpus, Georgia Review, Colorado Review, Rattle, Tarpaulin Sky, Diagram, CutBank, Pleiades, Fourth Genre, and Denver Quarterly. Other completed mss. have found early support (as finalists in competitions such as National Poetry Series). My first book, black seeds on white dish, was featured in Poets & Writers' annual 10 Debut Poets issue. Interviews with me about my books have been featured in venues such as The Rumpus and OmniVerse.
My writing has appeared and is forthcoming in many journals including Poetry,  The American Poetry Review, The Iowa Review, New American Writing, Lana Turner, jubilat, Western Humanities Review, Denver Quarterly, and Brooklyn Rail, and has been featured in the Academy of American Poets' Poem-a-Day series (Poets.org), NPR, Poetry Daily, Verse Daily, and OmniVerse. I'm the recipient of awards including an Academy of American Poets' Prize, The Poetry Society of America's Lyric Poem and Cecil Hemley Memorial Awards, Electronic Poetry Review's Discovery Award, and Painted Bride Quarterly's Poetry Prize.
A graduate of the Iowa Writers' Workshop, I hold a Ph.D. in creative writing and literature from the University of Utah. I was Drunken Boat's Reviews Editor & curated DB blog's feature, "What I'm Reading Now…" from 2011-2016, and am currently Tarpaulin Sky's Special Features Editor.

I have taught literature, expository writing, and creative writing to college and high school students, and worked as a graphic artist for many years in advertising agencies and publishing firms in NYC, and taught English as a NYC Teaching Fellow in a Brooklyn public high school before moving to Iowa City. I was Writer-in-Residence at The New College of Florida in Sarasota for Spring 2012 (Poetry) and Spring 2013 (Fiction), and currently am Lecturer in Creative Writing at Rensselaer Polytechnic Institute in Troy, NY, where I teach poetry, fiction, and creative nonfiction writing workshops.
Contact: shirad@earthlink.net
Read Xin Koh Xin Tian's interview with me at Ploughshares here
Read Aimee Herman's interview with me at great weather for MEDIA here
Read Stacy Kidd's interview with me in The Rumpus here
Read Nin Andrew's interview with me on CavanKerry Press' blog here
Read Statement of Poetics in Poet-of-the-Month feature at Poetrynet.org here
Read Pepper Luboff's interview with me in Omniverse here
"Sisyphusina," Academy of American Poets' Poem-a-Day
"a woman all about love yesterday," Academy of American Poets' Poem-a-Day
"spoke," Verse Daily
"patriarch sky," Poetry Daily
"Blue Skies," NPR